Judge questions overdraft of Paso Robles basin
January 22, 2016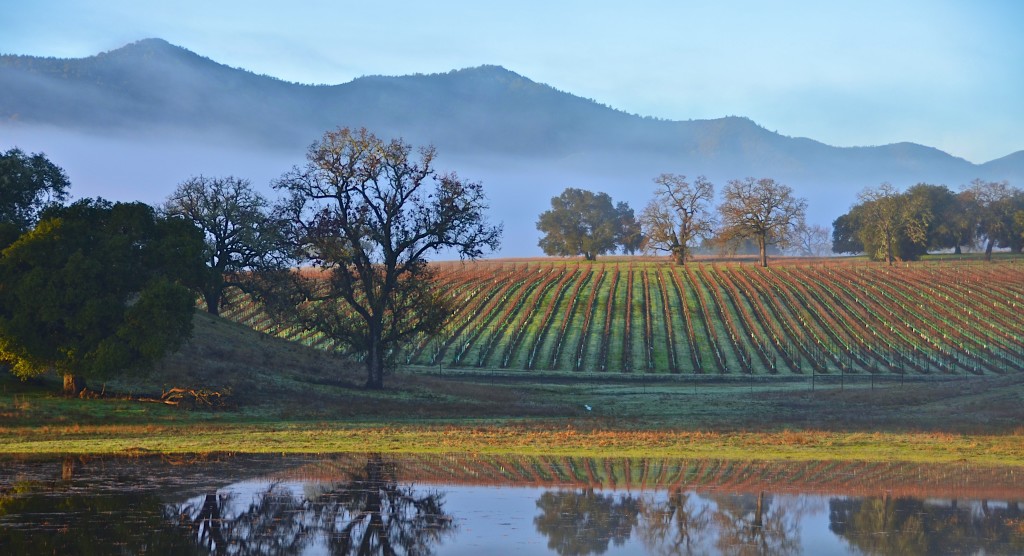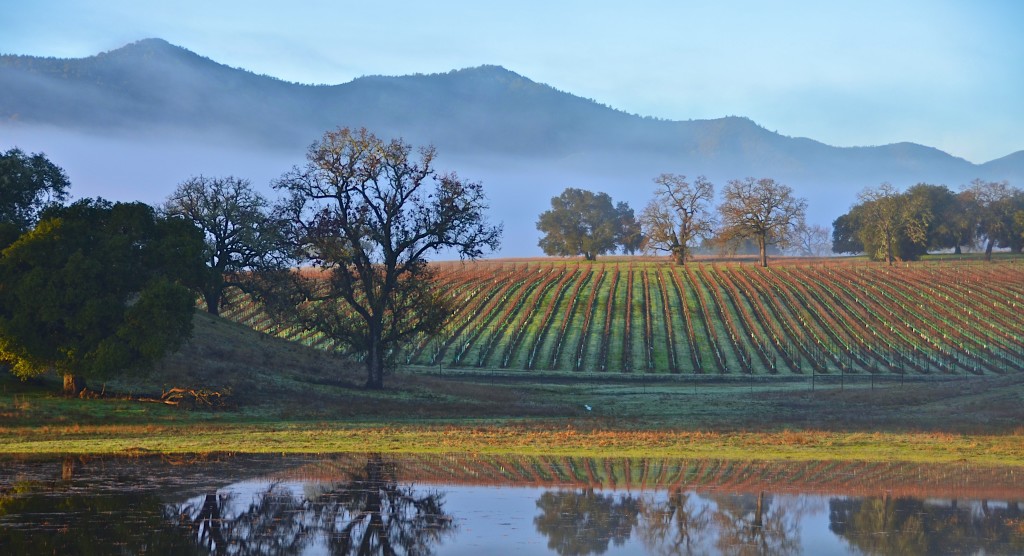 By DANIEL BLACKBURN
A North County group of landowners seeking adjudication of water rights have gained a significant foothold in their quest to acquire "quiet title" to their properties overlying the Paso Robles Water Basin. Ruling tentatively in a case brought by Paso Robles vineyard owner Cindy Steinbeck and 200 other individuals and entities, San Jose Superior Court Judge Peter Kirwan wrote that Steinbeck's group has "met the burden of proof" of conditions for acquiring quiet title.
In addition, the court determined that there is no proof to the county's claim that the Paso Robles basin is in overdraft.
In 2013, the San Luis Obispo County Board of Supervisors enacted an urgency ordinance that limits water use over the basin. A "quiet title" judgment would stop the county's ability to limit reasonable water use by property owners.
Defendants in the lawsuit — including the county of San Luis Obispo and Paso Robles — failed during this initial phase of the case to disprove key assertions posed by Steinbeck's group in seeking quiet title.
The judge upheld Steinbeck's evidence which he said satisfied three "burdens of proof" –ownership of property; demonstrating that the plaintiffs' properties overlie a source of percolating groundwater; and proving that water purveying defendants such as the county and the city of Paso Robles are pumping from the same groundwater source as the plaintiffs.
Defendants in the Steinbeck lawsuit include San Luis Obispo County and the county Flood Control and Water Conservation District; Paso Robles; San Miguel Community Services District; Atascadero Mutual Water Company; and Templeton Community Services District.
California law defines categories of water rights to an underground basin supply as "overlying, appropriative, and prescriptive." An "overlying" right  is the property owner's right to take water from the basin beneath the owner's land for reasonable use. The right of an "appropriator" depends on the actual taking of water, and allows only the taking of "excess" or "surplus" supplies, according to established law.
"An appropriative taking of water which is not surplus is wrongful," Kirwan wrote.
Attorneys for the public agency defendants unsuccessfully argued that they have prescriptive rights to basin water — the right to use the property of another, while having no ownership interest in the property.  Prescriptive rights require one to have made "open and notorious use" of the property (in this case, basin water under the plaintiffs' land) for more than five years during a period of overdraft, thus bolstering a claim to a permanent right to that water.
No public claim of an overdraft in this county was alleged before 2013, so up to now there has been little perceived need for a clear definition of basin users' individual rights.
Steinbeck's lawsuit evolved against a background of intense planning by a coalition of large landowners hoping to form a tax-supported water district in answer to an alleged overdraft of the basin, the largest west of the Rockies. Those groups, calling themselves Paso Robles Agricultural for Groundwater Solutions (PRAAGS) and PRO Water Equity, have argued that the basin is endangered because of over-pumping by public agencies, large ranchers, and grape growers. Kirwan's tentative ruling might eventually compromise the foundation of this claim.
Boundaries of such a district, if approved by voters this year, would overlap the properties of the Steinbeck plaintiff group.
Kirwan wrote that some co-defendants "claim an overdraft (of the basin) exists" with no proof of such an allegation. (The overdraft issue is not incorporated in the current litigation.)
The opinion by Kirwan casts a bit of a shadow over plans for the controversial water district, calling into question the validity of the widely-circulated claim of an "overdraft" of the Paso Robles Water Basin.
On the heels of Kirwan's decision came a press release from the state Department of Water Resources (DWR), a "final" listing of water basins in California which are said to be in overdraft, and including the Paso Robles basin. "Proof" of the Paso basin's decline has been based solely on the assertions of county officials.
Steinbeck said the DWR announcement is politically motivated.
"You bet it is," she told CalCoastNews Thursday. "And it's because our lawsuit is going so well. They (the defendants) are trying to apply political pressure anywhere they can, to divert our efforts."
Steinbeck said she is "looking forward" to litigation settling the question of a basin overdraft.
The basin's most notable decline lies directly under Paso Robles' city limits. The city, however, despite its apparent over-pumping from the basin, will not be part of any future water district.
Kirwan noted that defendants San Miguel, San Luis Obispo and Templeton "deny the existence of an overdraft, which is the key element" in the litigation.
"Without an overdraft, there is no claim to prescriptive rights," Kirwan wrote.
Prior to the filing of the quiet title lawsuit, Steinbeck noted in an email to members of the overlying landowners' group Protect Our Water Rights, that representatives of the two pro-district groups — PRAAGS and PRO Water Equity — were hiding critical information from the public.
"What they are not disclosing may seriously impact your property rights, as well as the financial value of your property. We must stand together to protect our groundwater rights," Steinbeck wrote at the time.
Steinbeck's group owns 653 separate North County parcels totaling nearly 20,000 acres.
Neither Richard G. Zimmer, the plaintiffs' attorney, nor Jeffrey V. Dunn, defendants' lead counsel, had returned requests for comment at publication time.
Get links to water news, like CCN on Facebook.