Fifteen vehicles blaze at Paso Robles salvage yard
June 14, 2016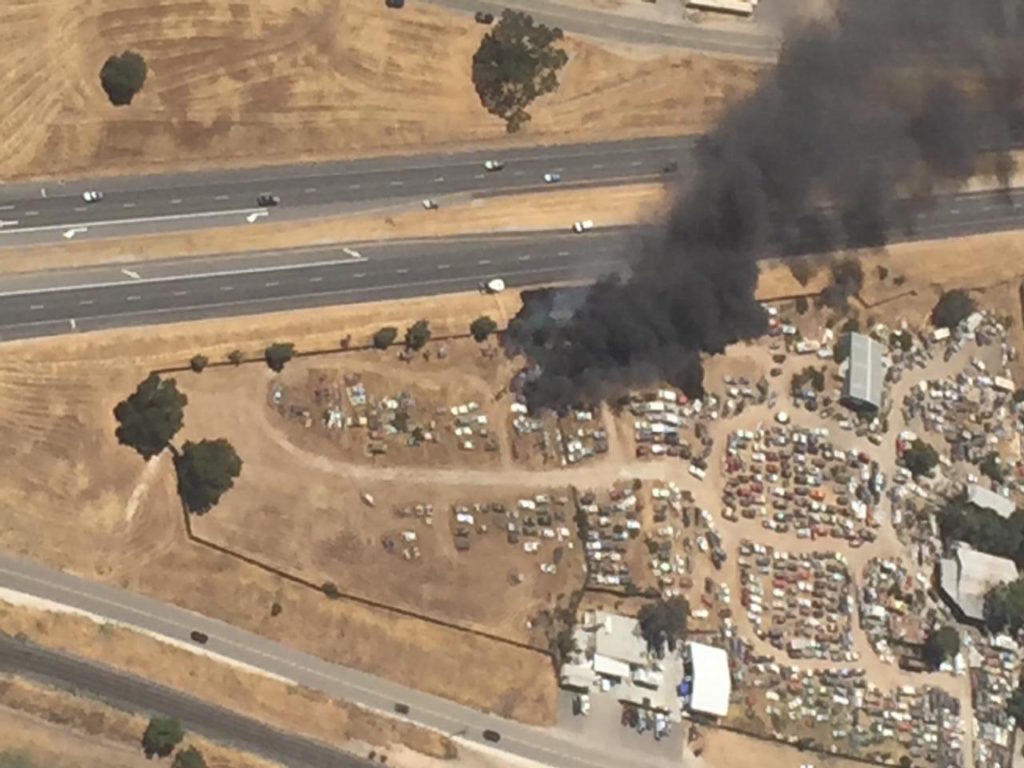 A salvage yard fire near Paso Robles burned 15 vehicles Monday evening, according to Cal Fire.
At about 5:30 p.m., Cal Fire and Paso Robles firefighters responded to a salvage yard near Wellsona Road and Highway 101 where they discovered multiple burning vehicles. Several hours earlier, firefighters had battled a small brush fire in the same area.
Fire officials have not disclosed the cause of the fire. An investigation is ongoing.