STD rates spike in California
October 31, 2016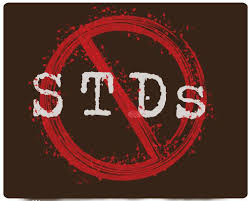 Chlamydia, gonorrhea and syphilis rates are rising nationwide, and they are increasing even faster in California. In 2015, California had more cases of the three STDs than any year since the state began keeping records in 1990. [LA Times]
Prior to last year, 2014 was the worst recorded year for total STD cases in California. Yet, in 2015, cases increased by nearly 12 percent.
"Cases of syphilis, gonorrhea and chlamydia are going up in California at a concerning rate," said Dr. Karen Smith, director of the California Department of Public Health. "This is the second year in a row that we have seen increases in all three diseases."
In 2015, there were 479 chlamydia cases per 100,000 in the United States. California had a rate of 486 per 100,000.
The 1.4 million nationwide cases of chlamydia in 2014 were the highest annual total of any condition ever reported to the CDC. New data indicates there were upwards of 1.5 million cases in 2015.
California has the third highest rate of primary and secondary syphilis, trailing only Louisiana and Georgia. Syphilis is the least common of the three STDs, but it has led to a resurgence in congenital syphilis, in which an infected mother transmits the disease to her newborn baby. Congenital syphilis can cause miscarriages, stillbirths, jaundice and meningitis.
Last year, there were 142 babies born with syphilis in California, a large jump from 30 cases in 2012. California now has the nation's second highest rate of congenital syphilis.
Chlamydia, gonorrhea and syphilis can each cause chronic pain and even infertility if untreated. Medicine can cure each of three STDs.
STD rates in California are highest among gay men and people between the ages of 15 and 24, particularly women.
Health officials are not sure why there has been a spike in state and nationwide STD rates. They think the increases could be attributable to people not using condoms as regularly or unknowingly spreading infections because they are going without testing and treatment.
Dr. Jonathan Mermin, director of the National Center for HIV/AIDS, Viral Hepatitis, STD and TB Prevention for the CDC, said STD prevention systems have been weakened as a result of local and state clinics reducing capacity or closing over the last few years.