Bay Area gang members allegedly burglarized Pismo Beach homes
October 12, 2018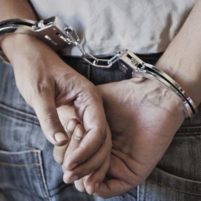 A crew of Bay Area gang members allegedly burglarized Pismo Beach homes this summer and stole items including jewelry and cash, according to the city's police department. [Cal Coast Times]
In July, multiple daytime burglaries occurred in unoccupied homes in Pismo Beach. The suspects would check to see if homes were vacant, then break in through the back and steal items, police said.
Investigators immediately developed leads and tracked four suspects, who were traced to an Oakland area gang. Police then determined the crew was part of a larger criminal gang that several Bay Area law enforcement agencies were investigating for violent crimes and thefts.
Pismo Beach police agreed to participate in the larger Bay Area investigation. Likewise, Northern California agencies agreed to inform Pismo Beach police if any of the suspects returned to the Central Coast prior to the conclusion of the investigation.
On Oct. 4, Bay Area law enforcement agencies performed a large gang sweep in which they executed several search warrants and made numerous arrests. Those arrested included the suspects accused of committing the burglaries in Pismo Beach.
Authorities are withholding the identities of the suspects to "ensure the integrity of the investigation."