San Luis Obispo seeking advice on Emerson Park revitalization
June 25, 2023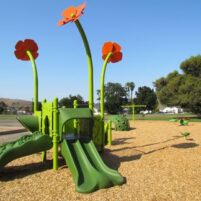 By KAREN VELIE
San Luis Obispo is asking the public to weigh in on plans for the renovation of Emerson Park. The 3-acre park is located in the downtown area.
California State Parks awarded the city $2.81 million in Proposition 68 grant funds in Dec. 2021. The city's plans include a dog park, upgraded and expanded playgrounds for children of all ages and abilities, public art, courts and a community garden.
The city is asking community members to fill out an online survey about the park before July 19.