SLO County supervisors vote in favor of new animal shelter
April 8, 2015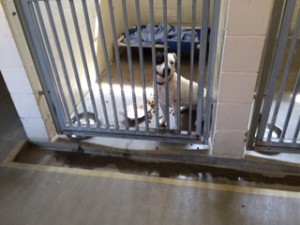 San Luis Obispo County's Board of Supervisors voted unanimously to replace the county's dilapidated animal shelter with a new 15,000 square foot shelter.
Currently, animals are housed in a 45-year-old facility that was built over a landfill. Because of issues with methane gas, doors are left open exposing animals to the elements.
A lack of heating, poor ventilation, and an inadequate facility layout promote stress, illness, and behavioral problems in sheltered animals, according to the staff report.
In 2007, a San Luis Obispo Grand Jury report noted the need to repair or replace the facility.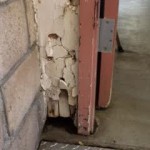 On Tuesday, county staff brought forward two options, update the existing facility at a cost of about $8 million or build a new facility for $10 million.
Supervisor Lynn Compton argued that it made more sense to construct a modern humane facility rather than spend money on a patchwork of repairs and upgrades at the current shelter.
"You want a facility to be inviting to get more people to adopt," Compton said. "It used to be a death place, it is different now."
The animal shelter is currently located at 885 Oklahoma Avenue. The new shelter is slated to be built at the end of Oklahoma Avenue not far from the sheriff's department.