Charter buying Time Warner Cable
May 26, 2015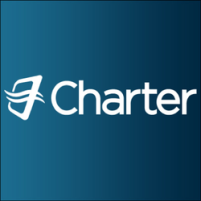 Charter Communications has announced that it is purchasing Time Warner Cable as part of a move that would create the nation's third largest pay-TV service. [LA Times]
The deal values Time Warner Cable at $56.7 billion. Federal regulators must still approve the merger, but Charter expects them to do so.
Charter is currently the primary cable provider on the Central Coast, and Time Warner is the main pay-TV service in Southern California. Both companies provide television, Internet and phone service across the U.S.
Charter additionally plans to purchase Bright House Networks, a smaller cable provider. If regulators approve both mergers, the new company would have more than 20 million pay TV, Internet and phone subscribers in 41 states.
Then, Charter would only trail Comcast and the proposed merger of AT&T and DirecTV as the nation's largest pay-TV operator.
Prior to Charter reaching a deal with Time Warner, Comcast attempted to buy the company. But, regulators rejected the deal, in part because a Comcast merger with Time Warner would be even larger in size than the Charter agreement.
Comcast is slated to be the nation's second largest pay-TV service, trailing just the proposed AT&T and DirecTV combination.