Stills, Cray complete Mid-State Fair lineup
May 15, 2015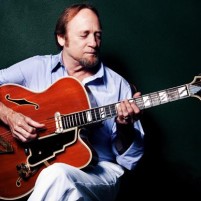 By COLIN JONES
Stephen Stills and Robert Cray will co-headline the final open date at the California Mid-State Fair, CalCoastNews has learned.
The concert will take place in the Chumash Grandstand Arena on Thursday, July 30 at 7:30pm. Ticket prices and on-sale dates are still to be announced.
Folk rock icon Stills is best known for five decades of work in Buffalo Springfield, Crosby, Stills, Nash (and Young) and as a solo artist.
Blues guitar whiz Cray hit the big time with his multi-platinum album Strong Persuader nearly 30 years ago, while touring and recording constantly since 1980. Both musicians have performed at various times on the central coast, but never together at the Mid-State Fair.
The summer lineup of live music at the fair looks to be the strongest in several years with Alan Jackson, Jason Aldean, Brantley Gilbert, Keith Urban, Motley Crue, Def Leppard, Boston, and of course, Pitbull, all headlining concerts. Most of them also have solid opening acts like Alice Cooper, Tesla and Brett Eldredge.
Several of the free, with fair admission, shows on the Fort Frontier Stage have not yet been determined.