Cal Poly gifted with 450 acres in Arroyo Grande
June 4, 2015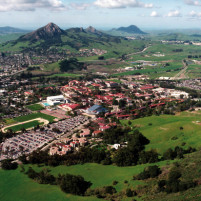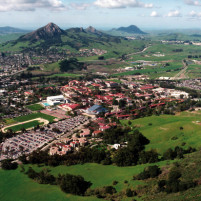 The owners of a 500-acre Arroyo Grande ranch are set to donate 450 acres of the property to Cal Poly. [Tribune]
On Monday, Stuart and Jan Bartleson will sign over the deed to 450 acres of their family ranch located at 1950 Los Berros Road, across Highway 101 from Laetitia Winery and Vineyards. Stuart Bartleson says the property is worth an estimated $11.5 million.
The ranch owners say they want to make sure the property remains ag land. They currently grow lemons and avocados on the property and have grown peaches in the past.
Cal Poly agriculture students are expected to use the ranch for courses and projects, as well as for employment with the university. Some students work for Cal Poly as crop growers.
The students will be able to grow additional crops on the ranch, like strawberries, Stuart Bartleson told the Tribune.
Stuart and Jan Bartleson live in Santa Maria, and they say they will visit the ranch to help Cal Poly with the ownership transition. The couple's combined eight children support the decision to donate the property.
The donation of the ranch will mark one of the largest land gifts in the university's history. Cal Poly already owns the 3,200-acre Swanton Pacific Ranch in Santa Cruz County.