2,000 gallon raw sewage spill in Oceano
July 7, 2015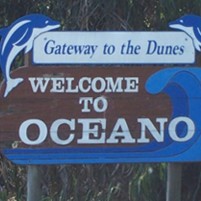 An approximately 2,000 gallon raw sewage spill in Oceano on July 3 was the result of higher flow levels during the holiday and a primary sewer line under repairs, said South San Luis Obispo County Sanitation Plant Superintendent John Clemons.
Shortly before 7 p.m., sewage spilled from six man holes near the plant. The sewage collected in gutters and an oil trap at the airport.
Sanitation plant employees collected the sewage and disinfected the contaminated areas in a cleanup operation that lasted several hours. No sewage flowed into waterways.
The sanitation district reported the spill to the county health department, the regional water board and the office of emergency services. Because the spill did not impact waterways or homes, a public notice was not required.