SLO Laureate School shuttered, no warning to parents
July 1, 2015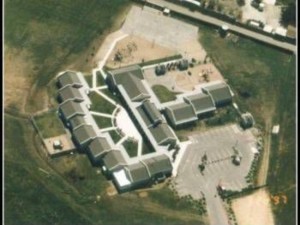 By KAREN VELIE
Parents attempting to drop their children off on Wednesday morning at the Laureate School in San Luis Obispo were informed the owners of the school had been evicted and the school was closed.
The Laureate School is a private toddler through eighth grade school that sits at the foot of Bishop Peak. For more than 32 years, parents seeking smaller class sizes and Montessori trained teachers have sent their preschool and elementary age children to the Laureate School.
On Wednesday morning, a teacher from the school stood outside handing a notice from the property owners, Full Circle Laureate, saying that the company that operates the SLO Laureate School had not paid rent since Oct. 2014. The owners of the property said in the notice that they had attempted to work with Eucasia Schools Worldwide, the operator of the school, to no avail.
The property owners filed an eviction notice in San Luis Obispo County Superior Court on April 15. According to the letter, the property owners agreed to allow the school to finish out its spring quarter and then vacate the property on June 8.
Nevertheless, parents say the school continued to bill parents for the summer session without informing them of the eviction. Many local parents utilize the school as a day care facility during the summer months.
Full Circle Laureate had no other choice but to enforce the judgment and regain possession of the property," the letter says. "Full Circle Laureate is sympathetic to the children, families, staff and teachers who will be effected by this closure."
Don't miss links to breaking news, like CCN on Facebook.