Laetitia winery plan to build 101 homes facing opposition
August 14, 2015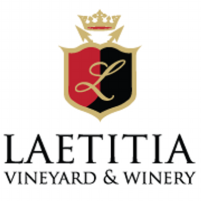 The San Luis Obispo County Planning Commission is reviewing a proposal to construct 101 homes at the Laetitia Vineyard and Winery in South County, which is drawing opposition from both members of the public and county planners. [Tribune]
Public speakers addressed the planning commission for several hours Thursday at a hearing about the Laetitia winery project. All members of the public who spoke opposed the project, and many based their opposition on low water levels in the area.
Laetitia winery is located on a 1,910-acre property between Arroyo Grande and Nipomo. The property is zoned for an agricultural cluster, meaning residential development can occur there, as long as the homes are clustered together and have minimal impact on surrounding farmland.
County planning staff has recommend that the commission reject the proposed development. The project violates numerous planning and development standards, including water demand and supply, residential density and traffic congestion, county planners say.
Planner Brian Pedrotti said county regulations only allow for the construction of 74 homes at the site, and the proposed homes are too spread out to classify as an agricultural cluster.
Representatives of the developer, Janneck Limited, say the project has been altered to meet all of the county's concerns. Project manager Vic Montgomery said the development would not result in a net loss of irrigated agriculture, and it would offset water demands by recycling wastewater.
County planners, hydrologists and the project's environmental impact report all state there should be enough water for the development. However, the county's Department of Agriculture and Water Resources Advisory Council have said four fractured rock wells, on which the project relies, may not provide a long term water supply.
The planning commission has yet to vote on the project. Another planning commission hearing is scheduled for Sept. 10.
The commission's ruling on the project is likely to be appealed to the board of supervisors.