Shark bites kayaker's foot
September 6, 2015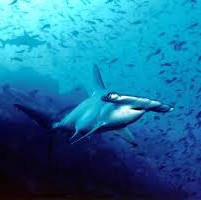 A hammerhead shark bit the foot of a kayaker fishing in the waters off California's Central Coast on Saturday. [Fox]
At about 2:30 p.m., the kayaker was 1.5 miles from the Malibu shore when a 10-foot hammerhead shark bit a foot he had dangling in the water. Another fisherman spotted the injured kayaker and helped him control the bleeding.
Emergency medical personnel air lifted the man to a local hospital where he was treated for deep wounds.
Last Saturday, a 54-year-old Los Osos woman survived a shark attack while surfing at Morro Strand State Beach. The shark bit off an approximately 14-inch-wide chunk of Elinor Dempsey's surfboard. But, Dempsey escaped the attack uninjured.