Laetitia winery development gaining approval
November 9, 2015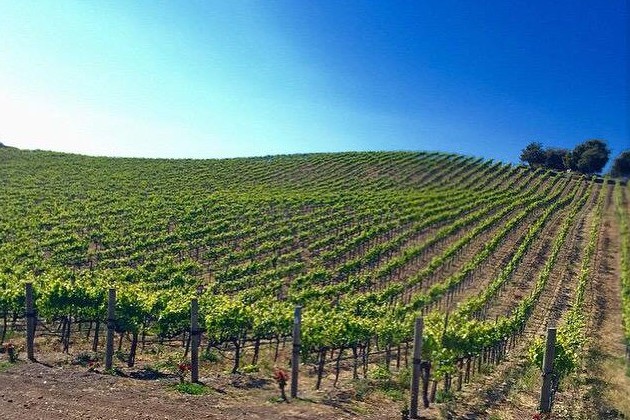 By KAREN VELIE
The San Luis Obispo County Planning Commission indicated plans to approve a proposed residential development at the Laetitia Vineyard and Winery in South County if the applicant makes several plan changes. On Oct. 29, the commission voted 4-0 to instruct staff to come back in January with findings to support the commission's approval of the Reserve at Laetitia.
Laetitia winery is located on a 1,910-acre property between Arroyo Grande and Nipomo. The vineyard is zoned for an agricultural cluster, meaning residential development can occur there, as long as the homes are clustered together and have minimal impact on surrounding farmland.
If approved, approximately 1,787 acres of the property will be preserved as open-space, which is similar in design to Edna Ranch in San Luis Obispo.
Initially, county planning staff recommended that the Planning Commission deny Selim Zilkha's proposal to construct 101 homes grouped in eight clusters because of view shed issues, residential density and traffic congestion.
Multiple neighbors have voiced concerns about water use, some saying their nearby wells have gone dry.
Project manager Vic Montgomery said the development would not result in a net loss of irrigated agriculture, and it would offset water demands by recycling wastewater. County planners, hydrologists and the project's environmental impact report all state there should be enough water for the development
On Oct. 29, the commissioners asked representatives of the developer to vacate plans to use well number 11 and to eliminate 19 homes on the highest lots because of view shed concerns.
The commissioners then voted unanimously to have staff provide findings to support the projects approval at a hearing scheduled for Jan. 14.
Any decision on the Reserve at Laetitia by the Planning Commission is likely to be appealed to the San Luis Obispo County Board of Supervisors.