Disturbing details revealed in Paso Robles killing
December 7, 2015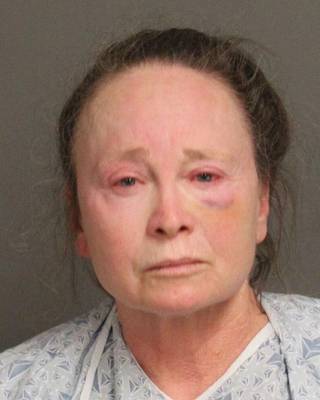 By KAREN VELIE
An argument over the size of a medical marijuana growing operation took place before the shooting death of 34-year-old Benjamin Derrel Terra on Nov. 14. Sheriff's deputies arrested Nicole Honair Luxor, 61, in connection with the killing after a roughly 9-hour standoff.
Luxor and Terra had agreed to run a medical marijuana growing operation at a ranch that Luxor owned, a source told CalCoastNews on the agreement that the source not be named. At the Dancing Horse Retreat, Luxor bred and trained horses, hosted events and also conducted psychic readings.
Terra, who grew up in Morro Bay, was known as a mild-mannered environmentalist. He was responsible for growing, harvesting, processing and packaging a limited amount of marijuana at the ranch, the unnamed source told CalCoastNews.
But Luxor discovered that Terra was growing more than the two had agreed on, more than the medical marijuana rules allowed.
Sheriff's deputies seized about 150 pounds of marijuana buds packaged for sale with a street value of over $200,000 following the killing.
In an argument before the shooting, Terra hit Luxor, unnamed sources said. On Nov. 13, witnesses heard a loud argument coming from Luxor's home followed by three popping sounds, according to a police report.
The next day, on Nov. 14, Glen Kinford, a caretaker at the ranch, knocked on Luxor's door and said he was looking for Terra. Luxor led Kinford into her living room where he saw Terra's body on the floor. A sheet covered his face.
"That's not Ben, that's the devil that looks like Ben" Luxor said, according to the police report.
Shortly after 3 p.m., deputies responded to a 911 call from Kinford reporting the body. Luxor, who reportedly appeared to be intoxicated, barricaded herself inside her home.
Deputies arrived at the ranch and were able to enter the home where they found Terra's body. Luxor then retreated to an upstairs bedroom and fired one shot from a Browning 380, officers said. No one was wounded.
Negotiators attempted to reach Luxor on her phone, but were unable to make contact. Deputies then fired tear gas canisters into the upstairs bedroom. Luxor responded by shooting somewhere between five and seven rounds outside of the home, according to the police report. Again, no one was wounded.
Just before midnight, after an almost nine-hour standoff, Luxor surrendered and deputies took her into custody unharmed.
Deputies booked Luxor into the San Luis Obispo County Jail on one count of murder and five counts of attempted murder. She remains in jail with her bail set at $1 million.
Don't miss local news stories, like CCN on Facebook.