Morro Bay man leads CHP on wild cross-county chase
February 25, 2016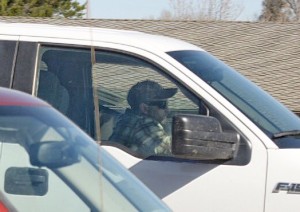 A Morro Bay man led California Highway Patrol officers on a chase across both San Luis Obispo and Santa Barbara counties that ended with him hanging off a cliff and clinging to a knife. Officers captured Trevor Michael Crain, but not before he caused a rollover crash that left a person in the hospital.
Crain, 33, was seen driving a Ford F-150 approximately 102 mph on Highway 101 Wednesday morning, prompting officers to try to stop him. The chase began on southbound Highway 101 near the Laetitia Vineyard and Winery in rural Arroyo Grande.
Continuing southbound at high speeds, Crain drove all the way to Goleta. Along the way, he caused the driver of a Volvo to crash into a semi truck near the Tajiguas Landfill.
The collision caused the Volvo to rollover. The man driving the Volvo suffered moderate injuries and was taken to the hospital. The driver's dog was in the car at the time, but did not suffer serious injuries.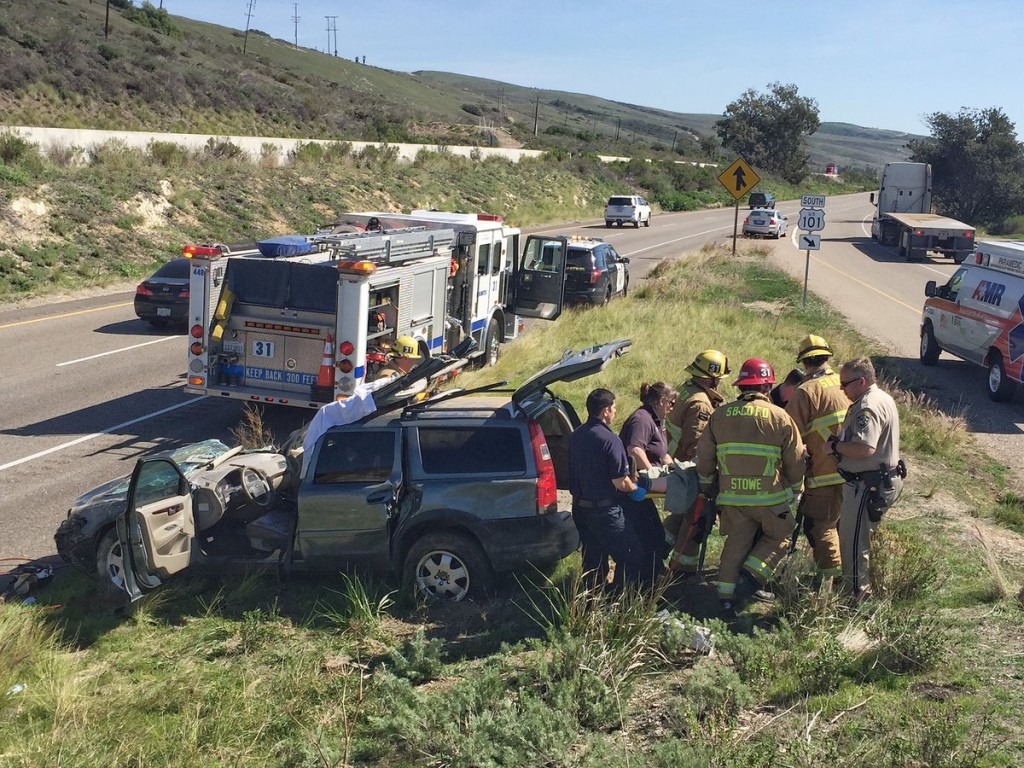 When Crain reached Goleta, he exited the highway at Fairview Avenue. Crain then drove back onto Highway 101, this time heading north.
Crain ran over a CHP spike strip just north of Hollister Avenue. The spike strip punctured his two front tires, but Crain kept driving.
He exited the highway again and turned onto a property near the Bacara Resort & Spa. Despite having two flat tires, Crain drove through a locked fence on the property.
The suspect then abandoned his vehicle and fled by foot toward cliffs above the ocean.
Officers found Crain hanging on the side of a cliff, where he pulled out a knife. Officers ordered him to drop the knife, and he eventually complied.
Authorities dropped a rope, pulled Crain up and took him into custody. Neither Crain, nor any of the officers suffered injuries during the chase.
Officers booked Crain in Santa Barbara County Jail. He faces several charges, including hit-and-run and evading an officer causing injury.
Initially, authorities believed Crain was a suspect in a San Luis Obispo County attempted murder case.
SLO County Sheriff's detectives are still searching for Nipomo man Richard Anthony Rodriguez, who is wanted for attempted murder. Rodriguez escaped a Paso Robles Motel 6 last week and fled while sheriff's deputies spent more than 12 hours trying to contact him inside an empty motel room.