DA investigator charged with perjury claims inexperience
March 31, 2016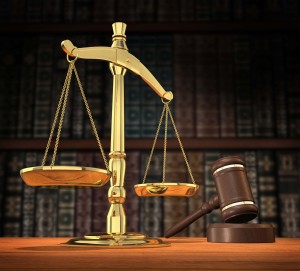 A former San Luis Obispo County District Attorney's Office investigator who is on trial for perjury testified Wednesday that he did not lie to a judge in an affidavit. Rather, he made mistakes as a result of inexperience, he said. [Tribune]
A.J. Santana allegedly lied to a judge in an affidavit while on loan to the Sheriff's Narcotics Task Force. Deputies reported the incident, and Santana was charged with a felony county of perjury.
Santana faces a maximum of three years in jail if found guilty.
In Aug. 2014, Santana was setting up a controlled buy in order to obtain a search warrant. The target of the investigation was suspected San Miguel drug dealer Tommy Pappas.
During the controlled buy, a confidential informant was supposed to purchase drugs from Pappas and hand them over to Santana. That occurred, according to Santana's affidavit.
But, members of the narcotics unit who witnessed the incident said the informant's wife got into the man's vehicle before he gave the drugs to Santana. That compromised the controlled buy because the wife could have provided the drugs.
Santana then allegedly falsified key details in the affidavit in order to secure a search warrant for Pappas' home.
On Tuesday, Santana took the stand in his trial and testified that the informant's wife was was searched visually, not physically, before she got into the car. On Wednesday, Santana returned to the stand and said he made errors in the affidavit and at times strayed from the affidavit template officers use.
But, Santana testified he was not trying to make false statements or cover up inadequacies in the investigation. Santana said he had been lead investigator in about eight narcotics unit cases, but he was more experienced in investigating financial crimes.
Deputy Attorney General Seth McCutcheon argued Santana was more experienced than he claimed. McCutcheon read aloud part of the affidavit that listed Santana's professional qualifications, which included narcotics investigation training.
Earlier in the trial, a county sheriff's deputy testified Santana was stubborn, inexperienced and untruthful while working with the Narcotics Task Force. A county prosecutor testified Santana's affidavit contained clear discrepancies, and he did not think Santana was giving the judge the full picture.
State attorneys are prosecuting the case because of Santana's connection to the district attorney's office. The trial resumes Friday.