Friends of Oceano Dunes files claim for $425,000
May 20, 2016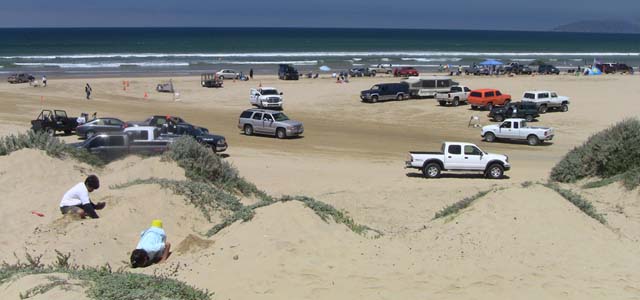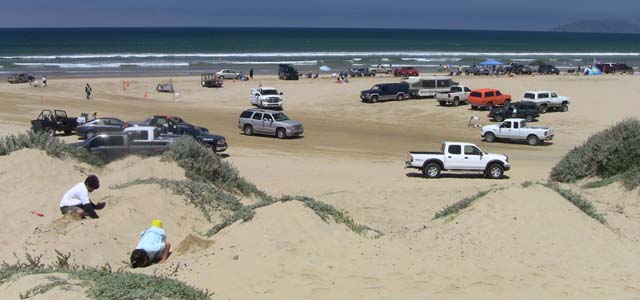 By KAREN VELIE
Friends of the Oceano Dunes is seeking $425,000 from the San Luis Obispo County Air Pollution Control Board (APCD) and the State of California for attorney's fees and costs after winning a case last year.
In 2012, the off-roading organization sued the APCD, arguing the agency used flawed scientific practices in implementing the dust rule and failed to prove off-road activity caused an increase in pollution on the Nipomo Mesa. Friends also questioned the legality of the APCD regulating air emissions at a state park through the permit process.
The dust rule requires state parks to reduce the particulate matter blowing from the Oceano Dunes State Vehicular Recreation Area or face fines of $1,000 per day.
Last year, the 2nd District Court of Appeal ruled that an air pollution control district does not have the power to regulate emissions from a state park by a permit requirement. The ruling nullified a section of the dust rule that required state parks to obtain a permit from the air district in order to operate the riding area.
In March, San Luis Obispo County Superior Court Judge Charles Crandall ruled the removal of the permit requirement does not void the entire dust rule and the APCD retains the power to enforce the regulation through civil penalties and other coercive action.
Friends of the Dunes is seeking $420,495 from the APCD and $26,404 from the California Department of Parks and Recreation, an agency that worked to have Friend's appeal dismissed. A hearing regarding the fee motion is scheduled for June 15.
The APCD and San Luis Obispo County have faced several lawsuits pertaining to the dust rule and regulation of the off-road riding area. It has already cost the APCD alone more than $1 million to fight the lawsuits.
In April, Friends filed a lawsuit against the California Coastal Commission over the agency's role in implementing the controversial regulation. The lawsuit also names state parks as a co-defendant and the APCD as a party of interest.