Pipe bursts in SLO, floods part of Farmers' Market
June 4, 2016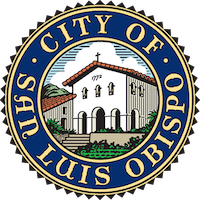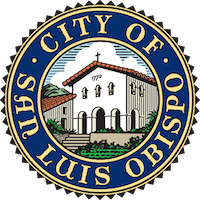 F. McClintocks did not serve tri-tip and ribs at Farmers' Market Thursday evening. A water main burst and flooded McClintocks' section of Higuera Street. [KSBY]
Shortly after 4:30 p.m., a 10-inch water main burst underneath Higuera Street. The broken pipe forced officials to shut down Farmers' Market between Broad and Nipomo Streets.
At about 7:30 p.m., public works crews brought out a large jackhammer and began tearing up the location of the broken pipe.
City officials shut off water service to some homes and businesses. It is not known how many properties were affected by the outage.
In May 2015, another water main broke in downtown San Luis Obispo. The rupture caused 350,000 gallons of water to spill. That pipe had been installed in 1942.
Following the 2015 incident, Aaron Floyd, the city's deputy water director, said some pipes were beginning to show their age, but it would cost $1 million per mile to replace San Luis Obispo's ageing pipes. There are about 145 miles of pipeline in the city.