SLO High grad victorious in 24-hour motorsport race
June 21, 2016
San Luis Obispo High School grad Townsend Bell helped lead his racing team to victory over the weekend in one of motorsport's most prestigious events, the 24 Hours of Le Mans. The 24-hour race in France is the oldest active competition in endurance racing, and it is part of the Triple Crown of Motorsport.
Bell's team, Scuderia Corsa, finished three minutes ahead of the second place finisher and lapped the rest of the field. Bell, as well as his teammates, Jeff Segal and Bill Sweedler, were driving the No. 62 Ferrari 458 Italia.
The race began on Saturday and ended Sunday. Bell was the driver who gave Scuderia Corsa its first lead. That came on Saturday evening in the fifth hour of the race. Segal took the checkered flag just after 3 p.m. Sunday.
Scuderia Corsa's Ferrari completed 331 trouble-free laps of the 8.5-mile road circuit. The Scuderia Corsa crew executed 25 mistake-free pit stops.
Bell said his team had an excellent race.
"The Ferrari was exceptional, and my teammates were so fast that we won it with a margin. You can't ask for a better race than this," Bell said.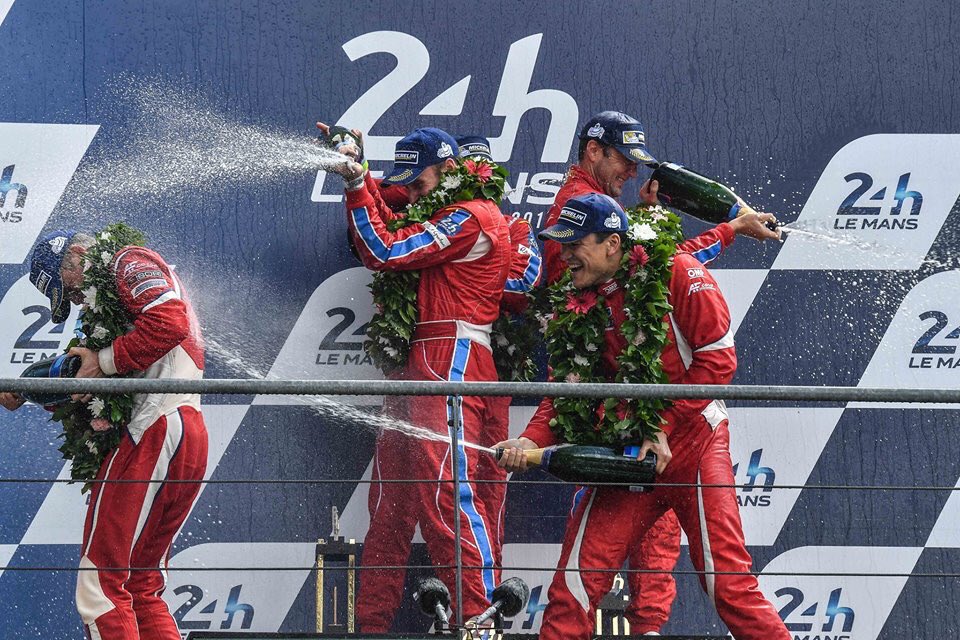 In May, Bell qualified in the fourth position for the Indianapolis 500. He finished the race in 21st place.
Bell has not raced full-time in more than a decade. He also works as an auto racing commentator for NBC Sports,
Both Bell's mother and brother live in San Luis Obispo.
Traveling a little heavier home pic.twitter.com/mIPmBE3qn6

— Townsend Bell (@townsendbell) June 20, 2016