Chimney Fire burns homes, scorches 4,300 acres
August 14, 2016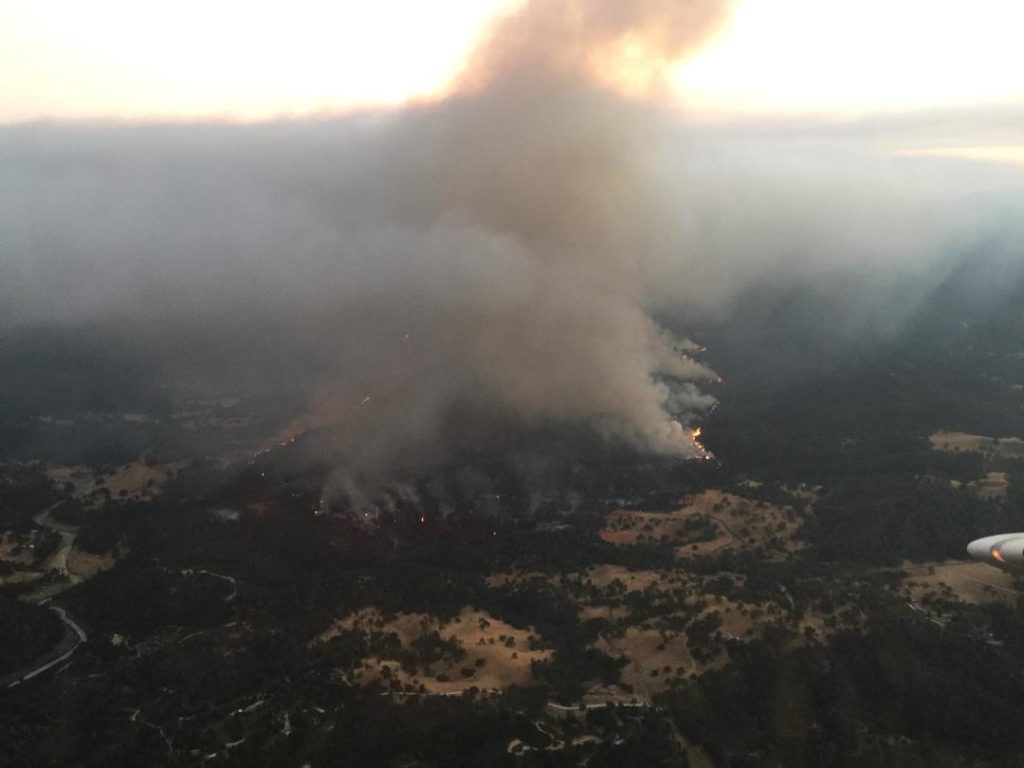 The Chimney Fire near Nacimiento Lake has scorched 4,300 acres, destroyed 20 structures including homes and injured one firefighter. The fire is 10 percent contained.
The fire, which is fueled by grass and drought stressed oak trees, is spreading primarily in a northern direction.
One firefighter was injured on Saturday. He was air lifted out, treated at a hospital and released.
The entire Running Deer Ranch area is under evacuation orders. San Luis Obispo County Sheriff's deputies escorted out residents who were isolated by the fire. Others were evacuated to the water's edge and picked up by boats and taken across the water to Oak Shores.
The fire started Saturday at approximately 4 p.m. southwest of Lake Nacimiento in the community of Running Deer Ranch. The cause of the fire remains under investigation.