Pismo Beach City Council passes urgency pot ban
November 16, 2016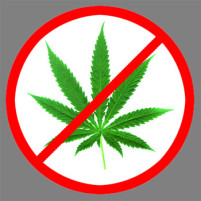 Despite stiff opposition from Councilman Erik Howell, the Pismo Beach City Council adopted an urgency ordinance that will ban most business activity involving marijuana after Proposition 64 passed.
Prop. 64, which passed with 56 percent of the vote, legalized the recreational use of marijuana for individuals 21 years and older. California adults can now use and cultivate marijuana in their private homes.
Nevertheless, the ballot initiative allows cities and counties to regulate marijuana businesses and even adopt outright bans on the sale of cannabis.
On Tuesday, the Pismo Beach council voted 4-1 in favor of an ordinance that prohibits outdoor cultivation, manufacturing, processing, laboratory testing, labeling, storing and the wholesale and retail distribution of marijuana.
City Attorney David Fleishman said the intent of the ordinance is to buy time as Pismo Beach develops a comprehensive regulatory scheme for marijuana. Fleishman also said the ordinance will prevent marijuana businesses from opening in the city without disclosing what they will actually be doing. Likewise, it will prevent people who misunderstand state law from trying to open marijuana businesses in the city, Fleishman said.
Prop. 64 calls for a state licensing scheme for marijuana businesses, but that is not expected to take effect until late 2017.
Howell, who cast the dissenting vote, said there will not be marijuana dispensaries in Pismo Beach anytime soon, if ever. Howell said he did not see the urgency of the ordinance, and he expressed concern about the possibility of it provoking a lawsuit based on Prop. 64.
"The resolution to me just reads as hysteria," Howell said. "And I think it directly contradicts itself throughout."
Howell said the ordinance contradicts Prop. 64 by stating any use of marijuana is prohibited in every zoning district in the city. He also said the ordinance is contradictory because it states that it cannot conflict with federal law, yet federal law prohibits marijuana.
In response to Howell's critique of the ordinance, Fleishman said he was not the author. Rather, Fleishman grabbed most of the text from an ordinance recently adopted by the city of Santa Maria.
"By in large, I got no authorship credit," Fleishman said. "This is the one Santa Maria adopted. So, I've tailored it to Pismo Beach's uses."
Pismo Beach's urgency ordinance takes effect immediately and expires after 45 days. The council can extend the ordinance so that it would last up to two years.
As for medical marijuana, a ban on brick and mortar dispensaries already exists in Pismo Beach, but delivery services are allowed to operate within city limits. Earlier this year, the Pismo Beach council adopted a ban on the cultivation and processing of medical marijuana.