Heritage Oaks Bancorp proposed sale under scrutiny
December 13, 2016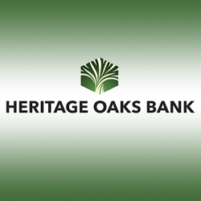 Shortly after Heritage Oaks Bancorp announced that Pacific Premier Bancorp of Irvine planned to acquire its banks through a $405.6 million stock transaction, a national attorney firm began questioning the logistics of the proposed deal.
Heritage Oaks Bancorp has 12 branches in San Luis Obispo and Santa Barbara Counties and approximately $2 billion in assets. If the acquisition is approved, Pacific Premier Bank will have 28 branches and approximately $6 billion in assets.
Under the terms of the definitive agreement, Heritage Oaks common stock holders will have the right to receive 0.3471 shares of Pacific Premier common stock for each share of Heritage Oaks common stock they own. Based on a $33.65 closing price of Pacific Premier's common stock on Dec. 12, the aggregate merger consideration is approximately $405.6 million or $11.68 per share of Heritage Oaks common stock.
Earlier today, the law firm of Johnson & Weaver, LLP announced it had launched an investigation into allegations that Heritage Oaks Bancorp Board members breached their fiduciary duties in connection with the proposed sale. Specifically, did the board adequately pursue alternatives to the acquisition and did the board obtain the best price possible for Heritage Oaks stock?
"If you are a shareholder of Heritage Oaks and believe the proposed buyout price is too low and you're interested in learning more about the investigation or your legal rights and remedies, please contact lead analyst Jim Baker (jimb@johnsonandweaver.com) at 619-814-4471," the announcement says.
If the merger is approved, Pacific Premier plans to continue employing Heritage Oaks Bancorp's relationship bankers and some members of the leadership team, including Rob Osterbauer and Brooks Wise, according to a press release.