California bill would ban selling pets bought from breeders
April 12, 2017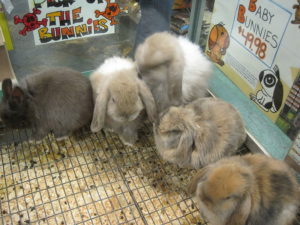 A bill in the California Legislature calls for prohibiting pet stores from selling live dogs, cats and rabbits unless businesses acquire the animals from a shelter, rescue or adoption organization.
Assembly Bill 485, introduced by Assemblyman Patrick O'Donnell (D-Long Beach) and backed by animal rights groups, intends to crack down on commercial breeding facilities, or puppy mills. If adopted, the legislation would mandate pet stores acquire dogs, cats and rabbits from a public animal control agency or shelter, the Society for the Prevention of Cruelty to Animals, the Humane Society or a nonprofit rescue or adoption organization that cooperates with one of those agencies.
The bill proposes punishing pet stores that continue selling animals acquired from breeders with infractions and misdemeanors. Pet store owners would be guilty of a misdemeanor starting with their third offense.
"Inhumane breeding facilities are mass-producing animals for sale to the public, even as overcrowded shelters euthanize millions of dogs and cats each year," O'Donnell said in a statement about the legislation. "The Pet Rescue and Adoption Act celebrates responsible pet ownership by supporting access to rescues and pet adoptions."
A similar measure requiring pet stores to acquire dogs, cats and rabbits from animal shelters was adopted by the city of Los Angeles in 2012. Since then, 31 California cities have replicated the Los Angeles ordinance, according to the nonprofit organization Social Compassion in Legislation.
The Assembly Business and Professions Committee is due to hold a hearing on AB 485 next week.