SLO may give $2,000 bonuses to 93 high-ranking employees
April 4, 2017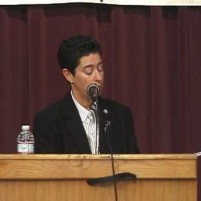 By JOSH FRIEDMAN
Update: The San Luis Obispo City Council on Tuesday unanimously approved a plan to hand one-time payments of $2,000 to 93-management level employees, including City Manager Katie Lichtig and City Attorney Christine Dietrick.
Original: Although the city of San Luis Obispo is facing multi-million dollar shortfalls, city officials have put forth a plan to give a one-time payment of $2,000 to 93 management-level employees. The proposal will go up for a vote at Tuesday's SLO City Council meeting.
In addition to considering the bonus payments, the council will be asked to approve increases to the management employees' health and life insurance benefits. The bonus payments would cost a total of $186,000, while the benefit increases would cost about $65,000 annually, according to a city staff report.
If approved, the $2,000 payments and benefit increases would go to City Manager Katie Lichtig, City Attorney Christine Dietrick, nine department heads and 82 other management-level staffers. Lichtig already receives more than $300,000 a year in pay and benefits, and Dietrick receives around $270,000 annually in total compensation. Last year, both Lichtig and Dietrick received $5,000 retention bonuses.
Staff is proposing the one-time payments to compensate management employees for receiving less in city health insurance contributions than do members of the San Luis Obispo City Employees Association (SLOCEA), according to a staff report by Human Resources Analyst Nickole Sutter. The proposed lump-sum payments would also serve as a low-cost alternative to cost of living increases and would incentivize hard work and leadership.
Sutter's proposal also calls for an approximately 5 percent bump in city health insurance contributions to management employees.
Additionally, Sutter suggests the city increase the term life insurance it provides to management employees from $50,000 to $100,000. Lichtig, Dietrick and the city department heads already receive the higher amount, according to the staff report.
Furthermore, Sutter is asking the city council to permit management employees to use more sick leave to care for ill relatives, something the human resources director said would not come at an increased cost to the city.
City officials are currently proposing revisions to the management employees' compensation package, which expired at the end of 2016. Sutter is proposing the city council extend the previous agreement until June 30, 2018, with the proposed revisions to employee benefits included.
The city is currently facing a projected budget shortfall of more than $5 million in the 2021-2022 fiscal year. By that time, the city's annual pension payment to the California Public Employees Retirement System (CalPERS) is projected to nearly double from around $11.7 million to $20 million.
The skyrocketing pension costs largely stem from a decision the CalPERS Board of Administration made in December to lower the retirement system's discount rate from 7.5 percent to 7 percent. The change in the discount rate, or return on investment expectation, will be phased in over a three-year span, starting in the 2018-2019 fiscal year.
San Luis Obispo responded to the CalPERS changes by activating its Fiscal Health Contingency Plan, which includes limiting hiring to essential personnel; restricting city-funded employee travel and training; and deferring or dropping some capital improvement projects.
In her report on the proposed bonus payments and benefit increases, Sutter said that given the CalPERS decision and the activation of the fiscal contingency plan, the city is trying to give management employees more pay in a manner that will not be compounded by increasing obligations to CalPERS. Hence, the city is proposing freezing salaries for nearly half of the 93 employees in the management group over the next 15 months.
The city council will discuss the proposed bonuses and changes to employee compensation during its early meeting Tuesday, which is scheduled to begin at 4 p.m.