Convicted polluter and politicos battle over water basin control
April 3, 2017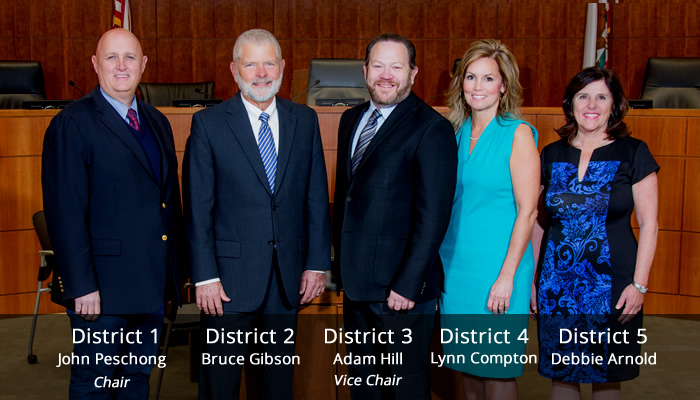 By KAREN VELIE
Amid a battle over control of the Paso Robles groundwater basin, a local political group has become a vocal advocate for large land owners, including one property owner convicted of polluting an aquifer in Colorado, who are opposed to county management of San Luis Obispo County's water basins.
Joining proponents of the failed Paso Robles groundwater basin district, the SLO Progressives, a recently formed liberal political group, have accused three supervisors of violating the Brown Act, California's public meeting law.
California law requires that water basins be sustainably managed by local agencies or risk intervention by state water officials. For years, several large vineyard owners and politicians, including Stewart and Linda Resnick, the Harvard Investment Fund and county supervisors Adam Hill and Bruce Gibson, have supported plans for a groundwater basin district in the North County.
PRO Water Equity and the Paso Robles Agricultural Alliance for Groundwater Solutions joined in the promotion of a proposed district to be governed by directors based on how much land they own. Opponents then formed the Paso Robles Water Integrity Network to prevent the district from becoming a reality.
In Feb. 2016, Laurie Gage, the vice president of PRO Water Equity, filed a complaint with the Fair Political Practices Commission against two officers of the Paso Robles Water Integrity Network alleging they had violated campaign laws in their attempt to stop the proposed district. The investigation is ongoing.
In early March 2016, more than 70 percent of voters rejected the large landowners' plans for their water district. During their campaigns, proponents of the district spent more than $120,000 while opponents only raised $20,500, according to county records.
In December, the Estrella Land Company LLC purchased the more than 21,000 acre Estrella Ranch from the Hearst family for $27,540,000, according to public records. Mike Cervi of Greeley, Colo., is the primary owner of the ranch.
In 2005, Cervi pleaded guilty to a felony violation of the U.S. Safe Drinking Water Act. According to his plea agreement, Cervi had his employees hide a leak from an oil well that was polluting an aquifer, produce fake samples using clean water and then submit the clean samples to the Weld County Health Department. Cervi was sentenced to pay a fine of $250,000 and to serve five months in federal prison, according to the Greeley Tribune.
After voters rejected their plans for a groundwater district, Gibson and Hill continued supporting large land owners including the Resnicks, Harvard Investments and Mike Cervi and their plans for forming several water districts over portions of the Paso Robles basin. The proposed districts include a 144,000-acre Shandon-San Juan Water District and a 45,000-acre Estrella-El Pomar-Creston Water District.
On Jan. 17, Christina Grewal wrote a letter she sent to Cervi asking him not to support a water district. The letter included her and her father Greg Grewal's names. Greg Grewal is a retired Los Angeles City firefighter who owns a ranch in Creston. He supports local control of the groundwater basin.
On March 16, Lauri Gage wrote a letter to County Counsel Rita Neal alleging a Brown Act violation and noting that the redacted letter was sent to her anonymously.
Gage says the letter is evidence of a serial meeting between three supervisors, Debbie Arnold, Lynn Compton and John Peschong, the three supervisors wanting county control of the local groundwater basins. The Brown Act prohibits three or more supervisors from communicating about county business in person or through a representative of one of the supervisors who serves as an intermediary.
Both Peschong and Compton told CalCoastNews they have never met with Grewal to discuss the Paso Robles basin.
In Gage's copy of the letter, the name and address of Cervi, who is an owner of the largest property in the proposed Estrella-El Pomar-Creston Water District, is redacted.
In addition, the name of Christina Grewal is missing and it appears that Greg Grewal's name is moved up, said Cody Ferguson who has a copy of the original letter.
"This is a bunch of rich people trying to steal the aquifer and groundwater from the Paso Robles basin," Ferguson said.
While County Counsel Neal said there did not appear to be a Brown Act violation, on March 24 supervisors Adam Hill and Bruce Gibson pushed to have the Gage's allegation sent to the SLO County District Attorney's Office for an investigation.
At the March 24 meeting, 10 members of the SLO Progressives complained about the alleged Brown Act violation. In the end, the supervisors voted 5-0 to discuss the issue at an upcoming meeting set for April 4.
On the SLO Progressives' website, 10 members are asked to go to each board of supervisors meeting to promote the groups agenda, which includes supporting Hill and Gibson's allegations of Brown Act violations. The SLO Progressives declined to answer questions about their views on water sustainability or their allegations of Brown Act violations.