Driver temporarily blinded by the sun hits bicyclist
April 4, 2017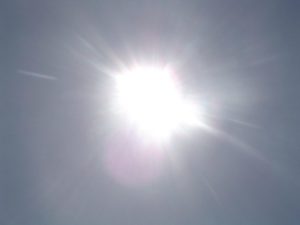 A driver who failed to shield the sun hit a bicyclist near Avila Beach Tuesday morning. The crash left the bicyclist lying in the roadway with moderate to major injuries. [KSBY]
Around 7 a.m., the driver was turning to enter Highway 101 near San Luis Bay Drive and did not see the bicyclist approaching, according to the CHP. Investigators said the bicyclist had the right-of-way.
Responders transported the bicyclist to the hospital.
It is not yet clear whether authorities will cite the driver.
Initially, the collision was reported to have occurred in the area of Highway 101 and Los Osos Valley Road. Emergency responders traveled to that location prior to determining where the crash actually occurred.