Fires burn greenhouses in Los Osos, storage facility in Arroyo Grande
May 11, 2017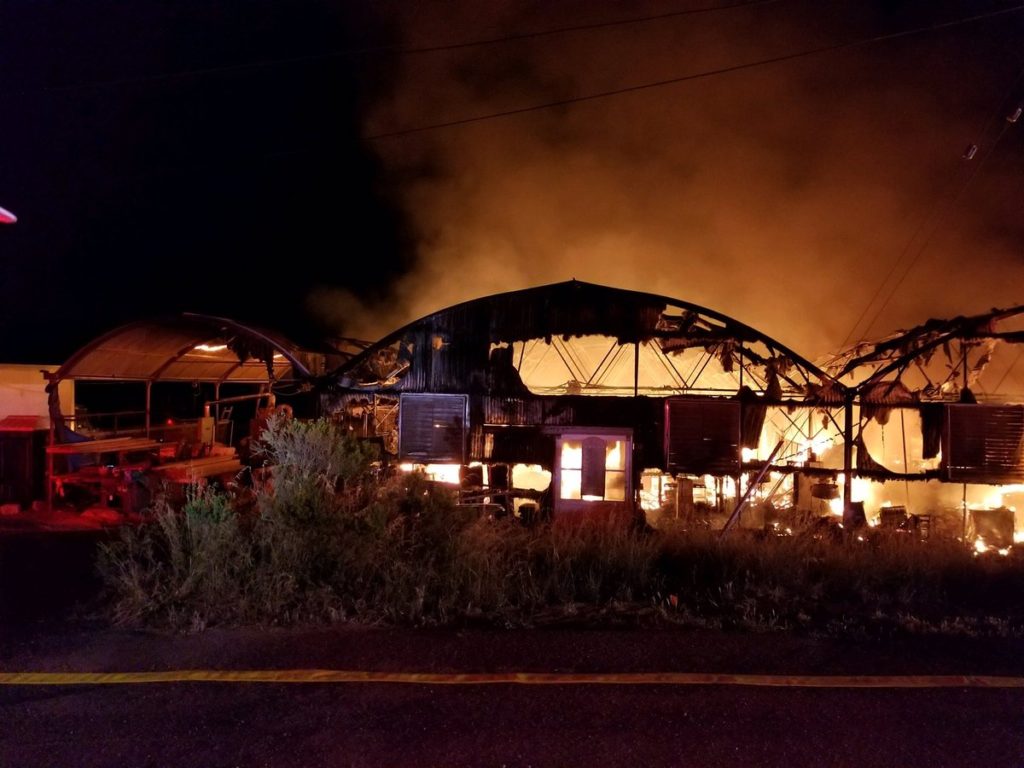 Four greenhouses in Los Osos and several storage units in Arroyo Grande burned in fires late Wednesday night and early Thursday morning. The Los Osos fire destroyed the greenhouses, as well as some valuables that were reportedly stored inside the structures.
Shortly before 11 p.m., a fire broke out at the greenhouses by Sage and Nipomo avenues. It took firefighters about an hour and a half to contain the blaze, and fire crews remained at the scene for several hours to mop up.
KSBY reports there were several businesses operating at the greenhouses, including the nursery Orchids of Los Osos. One of the greenhouses reportedly belonged to Bill Alvarado, the owner of Los Osos custom doors business A Grand Entrance.
The fire reportedly destroyed rare hardware worth hundreds of thousands of dollars, as well as equipment including joiners, planers and table saws.
Around 2 a.m. Thursday, a fire broke out at All Safe Mini Storage on East Grand Avenue in Arroyo Grande. The fire burned several storage units, which were still on fire around 6 a.m.
Firefighters remained on scene at the storage yard throughout the morning.
The causes of both fires are under investigation. No injuries were reported.