Wrong-way driver dies after slamming into big-rig on Highway 101
May 3, 2017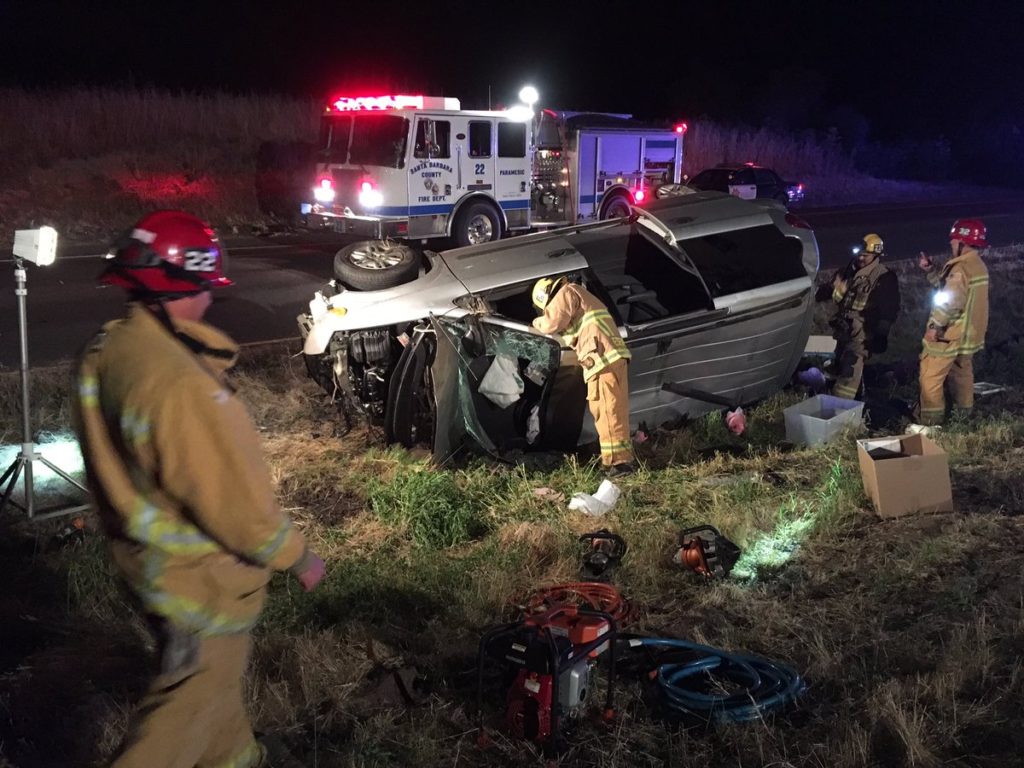 An elderly Santa Maria man driving the wrong way on Highway 101 crashed head-on into a semi-truck Tuesday night near Los Alamos. The crashed killed the wrong-way driver and sent his van tumbling into the highway median.
At approximately 9 p.m., the wrong way driver was traveling in the fast lane when he came upon two semi-trucks that were driving side by side.  A semi-truck driven by a 66-year-old Templeton man collided with the van.
A third vehicle then crashed into the semi-truck. Both the semi-truck and third vehicle drivers suffered minor injuries.
About 40 to 50 gallons of diesel fuel spilled from the semi-truck onto the highway.
It is unclear why the Santa Maria man was driving the wrong direction. There has been no mention of whether drugs or alcohol are suspected as factors.