Two men murdered at California Valley marijuana grow site
January 29, 2018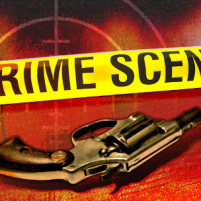 San Luis Obispo County Sheriff deputies are investigating the shooting deaths of two men whose bodies were found at a marijuana grow site in the California on Monday.  Deputies also discovered a gun near the bodies. [Cal Coast Times]
Edward Mendoza is the owner of the 280 plant cannabis grow and mobile home at 12625 Arrow Bear Trail, a location near Soda Lake in the Carrizo Plain.
County officials previously permitted marijuana cultivation at the site of the shooting but later imposed a ban on pot grows in the California Valley. Even so, many of the growers in the area recently planted crops in violation of the county ordinance.
California's cannabis farmers are growing about eight times the amount of pot people in California consume, according to a report by Patrick McGreevy at the Los Angeles Times. As a result, many growers have been unable to sell their crops and some have failed to pay their farm hands. This has led to multiple physical and verbal altercations.
Dubbed "trimigrents," marijuana farm workers travel from grow to grow picking and trimming the buds. Traditionally, the bulk of the workers pay is given to them after the work is finished.
San Luis Obispo County sheriff's officials are investigating the shooting and have yet to disclose any information about the crime including the names of the victims.