Bomb squad investigates suspicious liquid at Grover Heights Elementary
October 15, 2018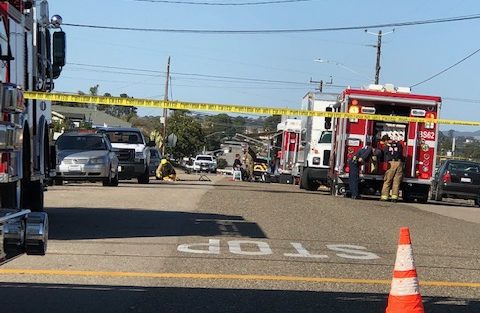 A bomb squad came out to Grover Heights Elementary School Monday morning after a two-liter bottle containing an unknown liquid was discovered. [Cal Coast Times]
The bottle was located near the school gate on Seabright Avenue. In addition to the bomb squad, Grove Beach police, Five Cities firefighters and a hazmat team arrived at the elementary school.
Investigators have been trying to identify the suspicious substance. School officials said the city police department does not believe there is a danger to students or staff.
Nonetheless, officials ordered students to shelter in place, meaning they remain inside the classrooms and continue with their regular activities indoors.