KSBY sold to Scripps in 15 station $521 million deal
October 29, 2018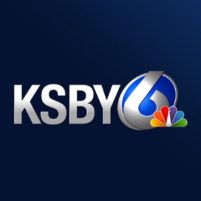 E.W. Scripps Co. has agreed to pay $521 million to buy 15 stations including KSBY in San Luis Obispo from Cordillera Communications, the company announced Monday. The sale requires federal regulatory approval. [Cal Coast Times]
If the acquisition is approved, Scripps holdings will grow to 51 stations in 36 markets. All but one of the acquired stations is ranked number 1 in their markets.
"The Cordillera stations have strong local brands and are well run and nicely positioned in their markets," said Brian Lawlor, in a Scripps press release.
If federal regulators approve the acquisition, the deal is expected to close early next year.
The stations Scripps is acquiring are:
 WLEX, the NBC affiliate in Lexington, Kentucky
KOAA, the NBC affiliate in Colorado Springs, Colorado
KATC, the ABC affiliate in Lafayette, Louisiana
KSBY, the NBC affiliate in Santa Barbara-San Luis Obispo, California
KRIS, the NBC affiliate, and KAJA, a Telemundo affiliate, in Corpus Christi, Texas
KPAX and KAJJ, a CBS affiliate in Missoula, Montana
KTVQ, a CBS affiliate in Billings, Montana
KXLF/KBZK, the CBS affiliate in Butte-Bozeman, Montana
KRTV, the CBS affiliate, and KTGF, the NBC affiliate, in Great Falls, Montana
KTVH, the NBC affiliate, and KXLH, the CBS affiliate, in Helena, Montana