Driver ignores road closure in Templeton, truck sinks in concrete
January 14, 2023
By KAREN VELIE
San Luis Obispo County Public Works is highlighting why drivers should not ignore road closed signs, including providing a picture of a truck stuck in concrete.
The driver of a white truck ignored a road closed sign on Adelaida Road in rural Templeton, and drove into a fresh concrete slurry. The front tires of the truck sank into the wet concrete.
In a photo from another road closure, the county shows an oil trail from a cracked oil pan, which likely severely damaged a vehicle that drove around a closed road sign.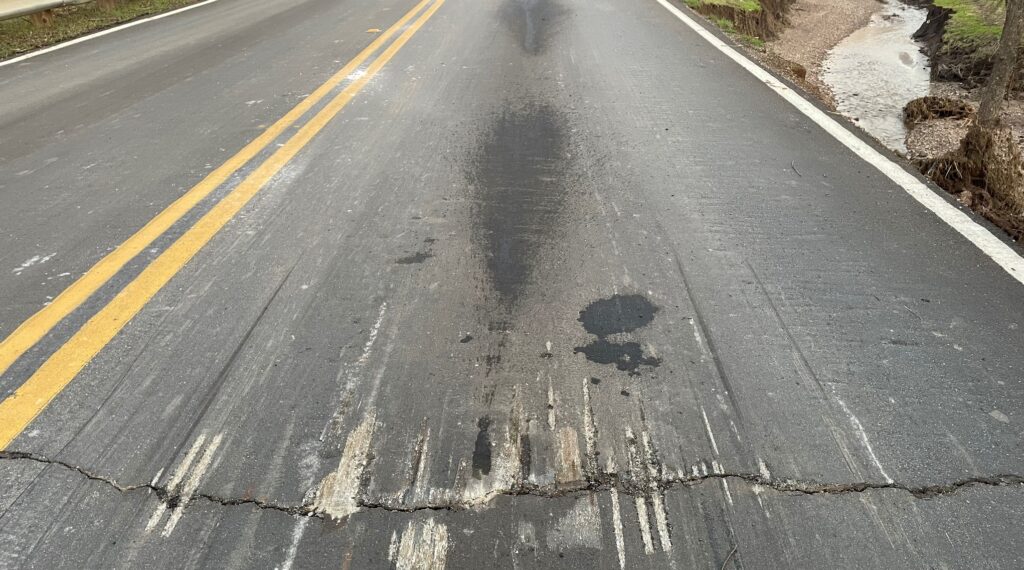 "When you do this, it not only means a potential loss of life and destroying property, it means you're calling on the already overstressed county resources to aid you in a situation that could have been avoided," county staff posted on Facebook "Obey road-closure signs and barricades."