SLO to start construction on new parking structure
May 7, 2023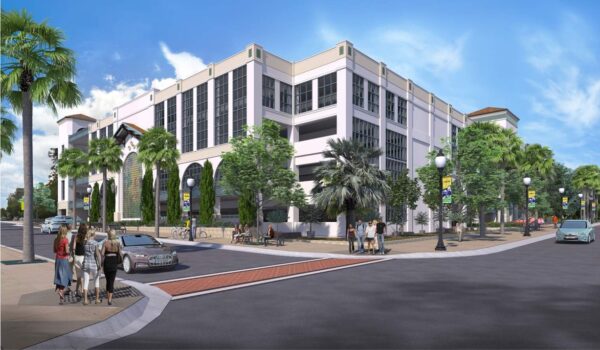 By KAREN VELIE
The City of San Luis Obispo plans to break ground this month on a new 163,000-square-foot parking structure at the corner of Palm, Nipomo and Monterey streets.
An existing parking lot has been closed for demolition and site preparation. Construction of the first parking structure built in 20 years is scheduled to start in the fall.
The project is expected to set the stage for a vibrant and pedestrian-friendly Cultural Arts District, including a new SLO Rep Theater. The parking structure includes 396 spaces, electric vehicle charging stations and overnight parking options for downtown residents.
City staff anticipates the parking structure will be completed in two years.