San Luis Obispo releases video, details of fatal officer shooting
June 7, 2023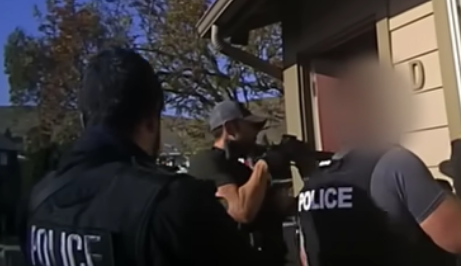 By KAREN VELIE
The San Luis Obispo Police Department released additional details and a video today of the shootout with the man who took the life of officer Luca Benedetti and injured another officer.
Shortly before 5 p.m. on May 10, 2021, six officers attempted to serve a search warrant on Edward Zamora Giron, 37, at his apartment on Camellia Court, regarding a spree of commercial burglaries. Officers repeatedly knocked and announced they were there, but Giron did not open the door.
Officers broke the door down to find Giron armed and lying in wait. Benedetti then asked Giron to come outside.
"Edward, come out here," Benedetti said from outside the door. The door began to close and officer Benedetti pushed it open.
Giron then fired at the officers, killing Benedetti and wounding Detective Steve Orozco.
The other officers retreated and some shot at Giron.
Giron took Benedetti's gun off his body and used it to shoot at officers before retreating back into his apartment.
Shortly after Orozco informed another officer he was hit in the head and arm, a shot was heard in Giron's apartment. Officers then entered the apartment, and found Giron deceased from a self inflicted gun shot wound.