More than 5,000 PG&E customers without power in SLO County
August 31, 2023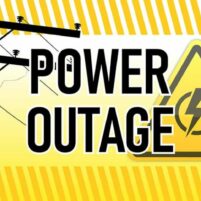 By KAREN VELIE
More than 5,000 PG&E customers in San Luis Obispo County are without power because of four area power outages that range from rural Arroyo Grande to Templeton.
The largest outage runs from Santa Margarita to SLO, with 2,955 customers without power since 9:09 a.m. The cause is under investigation.
At 7:22 a.m., the power went out for 1,722 customers on the north west side of Atascadero from Traffic Way into rural Templeton. The utility estimates power will be restored by 5:30 p.m.
Shortly after 2 a.m., 224 PG&E customers in the Lopez lake area of rural Arroyo Grande lost power. PG&E estimates the power will be restored by 11 a.m.. The cause of the outage remains under investigation.
In the Edna Valley area, 211 customers lost power at 8:07 a.m. Power is expected to be back on by 11:45 a.m.