Fire burns 150 acres off Highway 46 near Cambria
October 6, 2023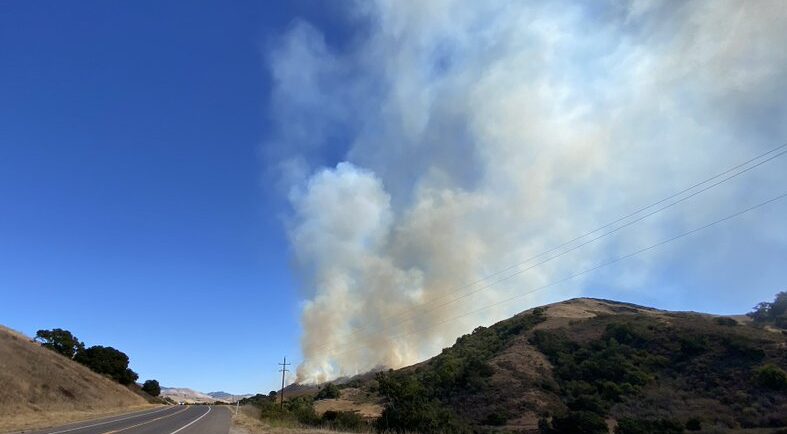 By KAREN VELIE
A fast moving fire burning off Highway 46 near Cambria grew to more than 150 acres on Friday afternoon, according to Cal Fire.
Shortly before 1 p.m., a caller reported trees on fire off Highway 46. Firefighters arrived to find 10 acres on fire. Since then, the fire has grown to more than 150 acres.
From both the air and ground, Cal Fire is battling the blaze. The fire is burning grass and oak woodlands.
Cal Fire is asking the public to drive carefully on Highway 46 between Templeton and Cambria.