Paso Robles woman helps police capture scammers
October 6, 2023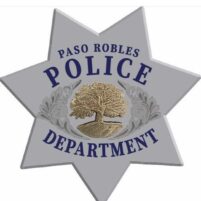 By KAREN VELIE
Two women are in custody after a Paso Robles woman they had scammed helped police capture the alleged thieves.
On Wednesday, two women approached the victim and offered to help her spiritually. The victim then invited them into her home.
The suspects asked the victim to get all the cash she had, and they would bless it and it would bring her good fortune.
The scammers replaced the victim's large bills with one-dollar bills, so it appeared the cash was still there. Once the victim realized her money had been switched, she called the police department.
Capitalizing on the suspects' greed, the victim invited the suspects back to her home to bless additional bills. Officers were at the home when the suspects returned.
Officers arrested the suspects and returned the stolen money to their victim.
Investigators are asking anyone with information about the suspects actions to call (805) 237-6464.