Lizzie Fire in San Luis Obispo burns 100 acres, spread stopped
October 30, 2023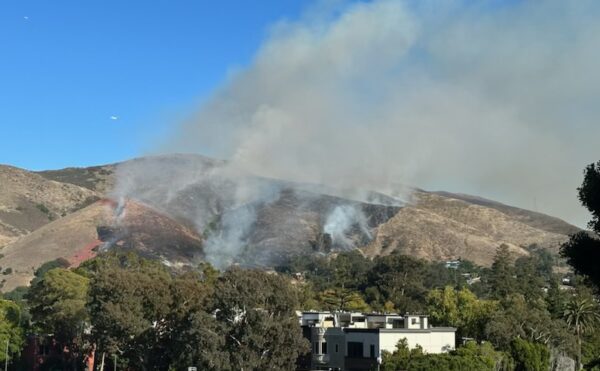 By KAREN VELIE
The Lizzie Fire burned 100 acres near San Luis Obispo High School on Monday, injuring one firefighter.
Shortly before 3 p.m., a caller reported a fire at the FFA farm behind the high school. The fire quickly spread in the tall, dry grasses in the area.
From both the air and ground, firefighters battled the blaze. Emergency personnel transported a firefighter, who suffered a laceration, to French Hospital Medical Center for treatment.
Officials temporarily evacuated people south of Lizzie Street, east of Fixlini Street and north of Bishop Street. Shortly after 7 p.m., the evacuation order was lifted.
Shortly before 7 p.m., more than 3,000 PG&E customers in SLO lost power because of fire charred poles. Power was restored before 11 p.m.