Multiple fires burning in SLO County, evacuations
October 30, 2023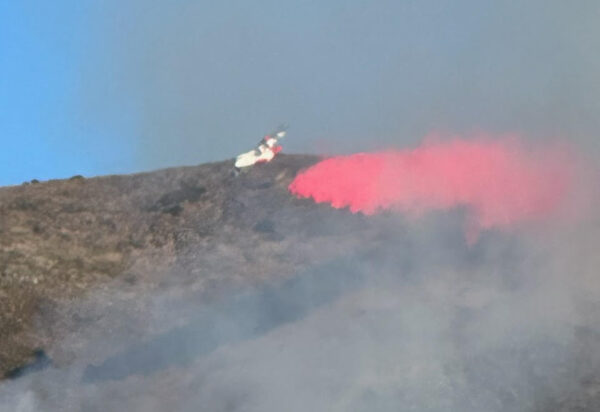 By KAREN VELIE
In approximately two hours on Monday afternoon, callers reported six fires burning in San Luis Obispo County, three in the city of SLO.
Fires reported in SLO County from 1:59 p.m. through 4:05 p.m.:
Highway 41 between Atascadero and Morro Bay, reported at 1:59 p.m., extinguished
Diablo Road and Gaviota Trail in California Valley, reported at 2:29 p.m.
San Luis Drive in SLO, reported at 2:48 p.m.
Interlake Road near Lake Nacimiento, reported at 3:31 p.m., extinguished
Santa Rosa Street and Stenner Creek Trail in SLO, reported at 4:05 p.m.
Highland Drive and Orchard Road in SLO at 4:05 p.m., extinguished
Lizzie Fire
The largest fire appears to be the Lizzie Fire, which started at the FFA Farm at San Luis Obispo High School.
Multiple structures are threatened. Officials have sent evacuation orders to people south of Lizzie Street, east of Fixlini Street and north of Bishop Street.
CalCoastNews will provide updates and further information after it becomes available.