Boat erupts into flames at Port San Luis
April 7, 2015
A fishing boat docked in Port San Luis Harbor burst into flames Sunday night. [KEYT]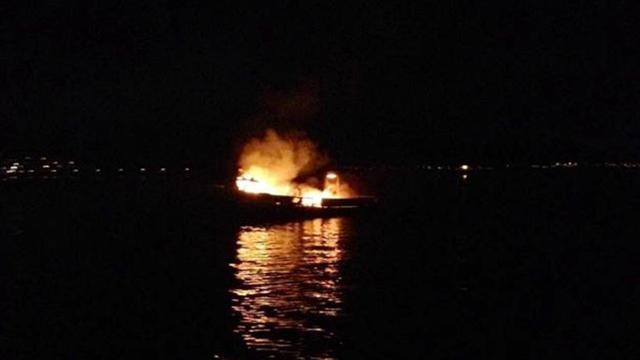 Authorities found the boat fully engulfed in flames shortly before midnight. No one was on board, and no one suffered any injuries during the fire.
Responders moored the vessel on a floating ball away from other ships. No other boats or structures were damaged in the blaze.
The cause of the fire is so far unknown and remains under investigation.