SLO County releases ocular syphilis advisory
April 6, 2015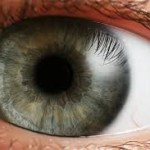 By KAREN VELIE
San Luis Obispo County public health officials are asking medical professionals to look out for cases of ocular syphilis – a sexually transmitted disease that can cause blindness – after several clusters of the disease have been reported on the West Coast.
Since Dec. 2014, confirmed cases of ocular syphilis have been reported in Seattle, San Francisco and Orange County. In those cases, two people in Washington and one person in San Francisco suffered blindness.
"San Luis Obispo County had nine cases of newly diagnosed primary, secondary or early latent syphilis in 2014, and continues to see cases in 2015," the ocular syphilis public health alert says. "With some cases reporting out of area sexual contacts, our community is at risk of seeing cases occur here as well."
At this time, there are no confirmed cases of ocular syphilis in San Luis Obispo County. However, in the county and the state, confirmed cases of syphilis are on the rise, said Christine Gaiger, SLO County communicable disease program manager.
"Ocular syphilis is something new," Gaiger said. "There has been an increase in cases of chlamydia, gonorrhea and syphilis during the last couple years."
According to public health officials, certain strains of the bacterium that causes syphilis are more likely to cause the ocular disease, which is currently occurring mostly among gay men.