Social Services receives letter with white powder
April 19, 2015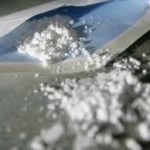 The Santa Maria Department of Social Services was evacuated Friday after an employee opened a letter containing a white powder. [KEYT]
Shortly after 11 a.m., the employee opened the envelope and found chunky pieces of an unknown white substance wrapped in foil. Authorities responded, including hazardous materials units, and evacuated the building.
Samples of the white substance were sent to the San Luis Obispo reference laboratory for testing. Information about the contents of the envelope are not being disclosed at this time.
After an evaluation by the Federal Bureau of Investigation, employees and the public were let back into the building.