7 patients infected with hepatitis C
May 6, 2015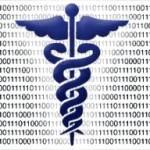 Santa Barbara health officials have identified seven patients of a area sports clinic who have tested positive for hepatitis C. The clinic was closed down in April after investigators discovered its staff was not following proper protocols to protect patients from blood-borne illnesses.
After a patient of Dr. Allen Thomashefsky tested positive for hepatitis C, health officials sent 360 letters asking former patients who had injections at the clinic to get tested for hepatitis C, hepatitis B and HIV.
Of those tested, six more have tested positive for hepatitis C, five of whom had injections on the same day and most of whom had no risk factors.
It is slated to take about three months to complete genetic testing of the blood taken from the positive patients to determine if they were infected at the Santa Barbara clinic.
Get links to breaking news, like CCN on Facebook.