Sanitation district pays Oceano, denies agreement
June 19, 2015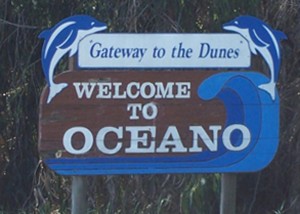 During a heated meeting, the South San Luis Obispo County Sanitation District board voted to approve a one time payment of $11,000 to the Oceano Community Services District and then declined to enter into a billing agreement.
Oceano's General manager Paavo Ogren had threatened to stop collecting bills for the South San Luis Obispo County Sanitation District if the agency did not agree to make an $11,000 payment to Oceano by the end of June. In addition Ogren, wanted the sanitation district to enter into a contract to pay Oceano $22,000 a year.
For years, the sanitation district paid Oceano $4,930 a year to add the sanitation bill on its water bills. Then, in 2013, during a change in leadership in both Oceano and the sanitation district because of allegations of theft and mismanagement, the district began paying Oceano $22,000 a year without having an agreement or detailed accounting of the charges.
Oceano Board President Mary Lucey has argued that Oceano should be compensated for the mental health damage of having a sanitation district in their town. The sanitation district three member board includes a representative from each member agency, Arroyo Grande, Grover Beach and the community of Oceano
Oceano Board Director Matt Guerrero said the sanitation district should pay the $11,000 bill and enter into a contract to pay Oceano $22,000 a year.
Arroyo Grande Mayor Jim Hill argued against both paying the bill and entering into an agreement with Oceano noting that California law requires member agencies charge only the cost of adding the charge to the bill. Enterprise funds are not permitted to make money, the funds can just cover costs.
Grover Beach Mayor John Shoals broke the tie voting to pay the $11,000 and then against entering into an agreement with Oceano. The board then directed sanitation district staff to negotiate equatable and quantifiable agreements with all three communities.
Oceano like the cities of Arroyo Grande and Grover Beach, does bill collecting for the sanitation district by adding the cost of sewer bills to customers' water bills. For more than a decade, Oceano charged the sanitation district $4,930 a year for bill collecting.
Oceano collects sewage bills for about 20 percent of the sanitation district's customers. Arroyo Grande, which has approximately 44 percent of the customers, charges the sanitation district $12,000 a year. Grover Beach collects bills from about 36 percent of sanitation district customers for $20,000.