Atascadero publication changes name after lawsuit threat
July 28, 2015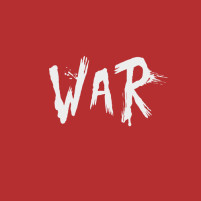 Online news publication Atascadero Daily News has changed its name to A-Town Daily News following a legal threat from a competitor who claimed trademark infringement.
John Tompkins, the president of News Media Corp., and employee-turned-competitor Scott Brennan have been feuding publicly in their local publications. Last month, Tompkins left a voicemail threatening "war" on Brennan, and last week, Brennan published a recording of the message.
Tompkins attorney sent a letter to Brennan last week stating the name "Atascadero Daily News" is too similar to "Atascadero News." The "Atascadero News" is trademarked and has long been the name of Tompkins's publication.
Tompkins owns the Atascadero News and Paso Robles Press newspapers, as well as more than 70 local newspapers across the United States. Brennan founded the online Paso Robels Daily News in 2012, and two months ago, he created the Atascadero Daily News.
In the June voicemail Tompkins left for Brennan, the News Media Corp. president threatened to go after his former employee personally. Tompkins stated in his publications last week that Brennan had fired the first shot in the "war" by using his name.
Brennan stated in his publications that Tompkins is an out-of-town bully who is trying to stifle independent news rather than compete with it. Tompkins responded by saying he has done a lot for Brennan and that he could not believe what Brennan has been doing recently.
Brennan worked for Tompkins from 1995 to 2006. Brennan rose the ranks from the business office of a Watsonville newspaper to publisher and editor of a King City paper and eventually publisher of the Paso Robles Press.
Tompkins founded News Media Corp. in 1975. The company's 76 newspapers are published in small cities and town that range in population from 1,000 to 50,000.