Sanitation district wiped away records, audit finds
August 18, 2015
By JOSH FRIEDMAN
Four and a half years of accounting data were wiped away from South San Luis Obispo County Sanitation District computers under the leadership of John Wallace, a former IRS investigator alleges.
In May, the sanitation district board hired Carl Knudson,  a former special agent who investigated city government malfeasance, to pursue a financial and managerial audit of the district under Wallace's management. Last week, Knudson released his initial findings in a letter to District Manager Richard Sweet.
Knudson, whose bio also includes stints with Naval Intelligence and the CIA, did not divulge any spending anomalies in his initial report. But, he stated his team has reviewed and examined a number of vendor files pertaining to alleged purchasing irregularities.
Thus far, the audit has uncovered a pattern of records disappearing or being destroyed. In addition, Wallace appears to be obstructing the audit, according to Knudson's initial report.
Knudson released an estimate that the sanitation district paid Wallace and his engineering firm, the Wallace Group, more than $5 million from 2004 through 2013. Until he resigned as plant administrator in 2013,  Wallace and the Wallace Group were billing the sanitation district $50,000 to $80,000 a month for a variety of services.
Based on available evidence, Knudson determined the sanitation district had paid Wallace and the Wallace Group $3.4 million from July 2008 to June 2013. Digital account records of the previous 4.5 years were wiped away, the investigator stated.
"The computerized accounting for the years 2004 to July 2008 were not available and had been wiped clean when the plant switched to QuickBooks," Knudson wrote.
Knudson's letter also alleges the Wallace Group has purged physical copies of plant records. While he served as plant administrator, Wallace kept many sanitation district files at the Wallace Group office in San Luis Obispo.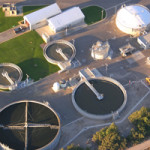 "We have learned that some records stored at the Wallace Group were 'purged,' but we don't know what records were 'purged' since Wallace didn't provide a list," Knudson wrote.
So far, Knudson's team has examined 56 boxes of plant records provided by Wallace, according to the progress report. Some of the records in the boxes were confidential personnel files which contained grievances filed against Wallace by a number of plant employees, Knudson stated.
Under Wallace's administration, former staffers at the plant said the company from which Wallace purchased chlorine also provided top management perks, such as inclusion in a yearly boar hunting trip.
Knudson additionally stated he is having difficulty interviewing people associated with the Wallace Group.
Knudson said in the letter he requested to interview Heather Billing, a Wallace Group engineer. John Wallace responded to the request by saying she is on a sabbatical and may be back in September or October, Kundson stated.
"At this point, I'm not sure whether any of the Wallace people will be available," Knudson wrote.
John Wallace did agree to be interviewed. But, he is including his attorney and an expert in government finances, according to Knudson's letter.
Wallace also granted Knudson permission to interview Mike Seitz, who formerly served as the district's attorney and worked as a lawyer for the Wallace Group.
For several years, the sanitation district board voted against conducting an audit. The board reversed its position in January and initially allotted $40,000 for an audit.
In Knudson's progress report, the investigator requested an additional 150 hours, at the cost of $22,500, to complete the audit of the past 12 years of district fiances. Knudson said the complexity and scope of the audit have increased.
If the sanitation district board grants the request, the cost of the audit will increase from $55,000 to $77,500.
On Wednesday, the sanitation board will decide whether to grant Knudson the additional funds he is requesting. A district staff report states the request for additional funding is unexpected, but there are funds available.
In 2013, Wallace resigned as district general manager amid allegations of mismanagement. Since Wallace's departure, the sanitation district's wastewater treatment plant has been operating cleaner and at less than 50 percent of the prior cost. In particular, chemical costs have decreased from about $600,000 a year to $240,000 a year, district staff have said.
Get local news first, like CCN on Facebook.