Child abuse charges filed against three police officers
September 20, 2015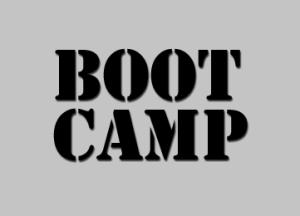 The San Luis Obispo County District Attorney's Office filed child abuse charges against three officers who allegedly mistreated teens at a boot camp held at Camp San Luis Obispo in May.
Prosecutors filed multiple counts of battery, cruelty to a child by inflicting injury and corporal injury to a child against Edgar Yovany Gomez, 35, and Carlos Manuel Gomez-Marquez, 32, both of South Gate Police Department. Marissa Elizabeth Larios, 36, of Huntington Park Police Department was charged with one count of battery and two counts of cruelty to a child by inflicting injury, according to the complaint.
In May, San Luis Obispo County Sheriff's detectives arrested the officers who are accused of physically abusing a total of 10 teens at the boot camp.
An attorney representing most of the victims has stated the abuse included officers punching children in the head, stepping on their hands and backs during push-ups and beating them in a dark room.
"According to the teenagers, they were given towels to clean the blood off themselves prior to exiting the room after the beatings," Southern California attorney Gregory Owen said a statement released in June. "One child suffered broken fingers after an officer allegedly stood on the child's hands."
The Leadership Empowerment and Discipline Boot Camp took place May 17-24. It is an event conducted by the Huntington Park and South Gate police departments.
The boot camp began with one of the teens being placed in handcuffs for the entire 4.5 hour bus ride to Camp San Luis Obispo, Owen said at a press conference. Owen also alleges the children were threatened that they would be hurt if they told anyone what was done to them at the camp.
The three defendants are scheduled for arraignment on Sept. 21 at the San Luis Obispo County Courthouse.