Rocktober comes to the Central Coast
September 18, 2015
By COLIN JONES
After a busy summer of festivals and fair shows, live entertainment on the Central Coast keeps its mojo going with an fresh slate of fall concerts to keep local music lovers happy.
Metal is making its mark at the Vina Robles Amphitheatre with three consecutive Fridays featuring Judas Priest, Marilyn Manson and Deftones beginning Oct. 16. Nothing like sipping Chardonnay in your leather and studs. Recent Hall of Fame inductee Ringo Starr kicks off Rocktober at the venue with his All-Starr band in tow on Oct. 2 so your Fridays in wine country next month are pretty much set.
Head out to Morro Bay for their annual Harbor Festival the next day for a free event with hard rocking gals Hot Tina and the Abba Fab tribute band performing. Or hit up the Avila Resort doubleheader of the 805 Beach Festival on Oct. 3 and a country music jam featuring Gary Allan on Oct. 4. Freedom of choice is a beautiful thing.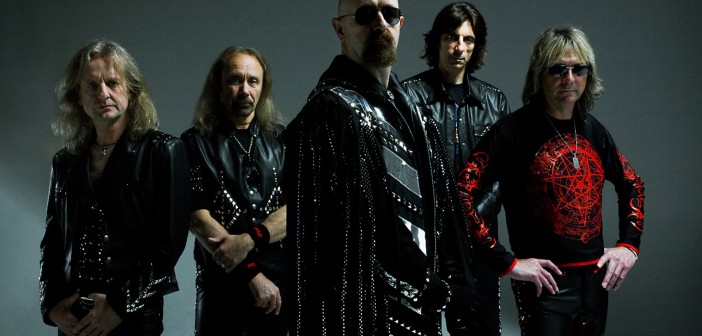 Local faves the Young Dubliners return to the Central Coast for an Oct. 24 date at the Sea Pines Resort's Indian Summer series. If you like hard rock with a Celtic flair, don't miss this band. They kick-started summer outdoor music at Mission Plaza in June with a memorable performance.
In addition, the Cal Poly PAC and Clark Center in Arroyo Grande are beginning their 2015-16 performance seasons while the Chumash Casino continues staging concerts in their intimate showroom, whose capacity has been temporarily reduced from 1,400 to 625. The venerable Santa Barbara Bowl has slew of big shows in October with the Scorpions, Don Henley, Neil Young, Jimmy Buffett and Janet Jackson wrapping up a stellar year.
But hey, no need to wait until next month to get your groove on. Beaverstock at Castoro Cellars happens Sept. 19 and 20, the Pozo Picnic with Bad Religion on Sept.26 and blues veteran Tommy Castro headlines the first SLO Blues Society concert since May that Saturday night at the Vets Hall. The Good Vibes Festival at the Avila Resort on Sept. 27 features Santa Barbara's own roots rockers Rebelution.
Throw in a free, afternoon show with Donovan Frankenreiter at the Sea Venture in Pismo Beach on Sept. 26 and it might be time to clone ourselves. Or charter a helicopter to whisk us from show to show.