Man who fell overboard in Morro Bay identified
September 10, 2015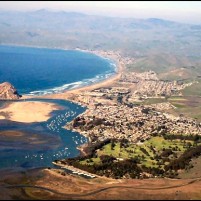 Morro Bay police have identified San Luis Obispo resident Tobias Brekke as the 59-year-old man who died shortly after falling off a dinner cruise boat.
Around 8 p.m. Friday, Brekke fell overboard while on the Papagallo II dinner cruise in the Morro Bay Harbor. Another passenger on the boat heard a splash and found Brekke unconscious in the water.
Crew members of the Morro Bay Oyster Company skiff then helped pull him out of the water and started first aid. An ambulance transported Brekke to the hospital, and he arrived in critical condition.
Brekke died over the weekend at Sierra Vista Regional Medical Center. Authorities have yet to determine the cause and manner of his death.
Morro Bay Police Commander Bryan Millard has said investigators are treating the incident as a suspicious death. Police detectives are working with the county coroner's office on the death investigation.
No charges have been filed. There were 22 passengers aboard the Papagallo II when Brekke fell overboard.